CORPORATE WELLNESS
The Austin Sports & Social Club is the premier provider of co-ed adult recreational sports leagues in the state of Texas. Our staff knows how to bring the fun and produce activities to reach your corporate vision through various programs that cater to all.

Increase Participation
Make it FUN, and they will come!  Make it social, and they'll encourage their coworkers to participate too!

Improve Communication
Include team sports in your wellness program and get coworkers communicating, building bonds, and strategizing for success!

Meet Your Goals
Construct a custom program to fit your company's culture and wellness goals.
What are you waiting for?
Let us build a custom program to fit your needs, and give your employees something to cheer about!
Request a Quote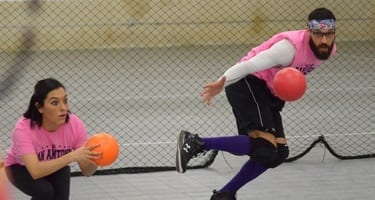 Corporate Recess
Intensity: low to medium
Skill Level: minimal
Frequency: daily, weekly, or monthly
Duration: 30 minutes – 1 hour
Activities
Dodgeball, Four Square, Capture the Flag, Tag, Cornhole, Giant Jenga, King Pong and more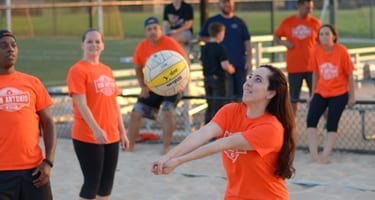 Sports Leagues
Intensity: medium to moderate
Skill Level: minimal
Frequency: weekly
Duration: 45 minutes – 1 hour
Activities
Basketball, Kickball, Sand Volleyball, Soccer, Softball, Flag Football, and more
Group Fitness Classes
Intensity: moderate to high
Skill Level: minimal
Frequency: 1-3 times per week
Duration: 1 hour
Activities
Sport Preparation – Exercises to Improve Performance and Prevent Injury
Run Preparation – Endurance, Pacing and Stride Training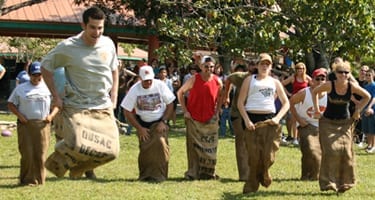 Field Days
Intensity: low to medium
Skill Level: minimal
Duration: 2 hours – 2 days
Activities
Tug-of- War, Sack Races, Three-Legged Races, Relays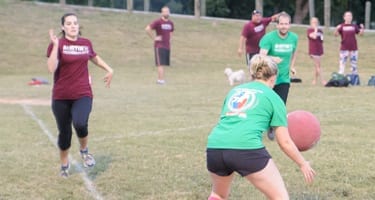 Tournaments
Intensity: low to medium
Skill Level: minimal
Duration: 3 hours – 2 days
Activities
Kickball, Volleyball, Softball, Soccer, Flag Football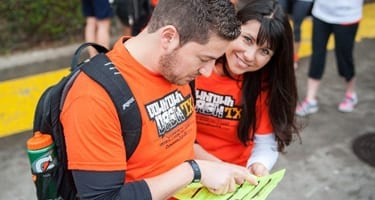 Races
Intensity: low to medium
Skill Level: minimal
Duration: 3 hours – 1 day
Activities
Scavenger Hunt, Clue Race, Cooperative Team Race